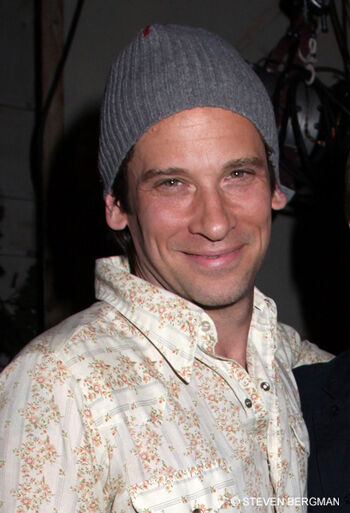 Thomas "Todd" Manning is a fictional character on the ABC daytime soap opera One Life to Live.
Actor History:
Edit
Roger Howarth (1993-1995, 1996-1998 & 06/2000-03/2003 & 05/2011-present)
Other Information:
Edit
Born January 2, 1970
Presumed deceased 1994
Presumed deceased 1995
Family and relationships:
Edit
Victor Lord Sr. (father, deceased)
Irene Manning (mother, deceased)
Peter Manning (illegal adoptive father, deceased)
Barbara "Bitsy" Jones (illegal adoptive mother, deceased)
Sibling(s):
Edit
Martial status:
Edit
Past marriage(s):
Edit
Children:
Edit
Grandchildren:
Edit
Other relatives:
Edit
Powell Lord I (paternal uncle, deceased)
Gwendolyn Lord (paternal aunt, deceased)
Megan Gordon (niece, deceased)
Kevin Buchanan Sr. (nephew)
Joseph "Joey" Buchanan (nephew)
Jessica Buchanan (niece)
Natalie Buchanan (niece)
Brian Kendall (nephew, deceased)
Daniel Wolek (nephew)
Clinton James "C.J." Roberts (nephew)
Sarah Roberts (niece)
Powell Lord II (paternal cousin, deceased)
Richard Abbott (paternal cousin)
Demerest "Duke" Buchanan (great-nephew, deceased)
Kevin Buchanan Jr. (great-nephew, deceased)
Megan Rappaport (great-niece, deceased)
Bree Brennan (great-niece)
Chloe Brennan (great-niece, deceased)
Ryder Ford (great-nephew)
Liam McBain (great-nephew)
Powell Lord III (paternal first cousin once removed, deceased)
Zane Buchanan (great-great-nephew)
Flings and relationships:
Edit
Ad blocker interference detected!
Wikia is a free-to-use site that makes money from advertising. We have a modified experience for viewers using ad blockers

Wikia is not accessible if you've made further modifications. Remove the custom ad blocker rule(s) and the page will load as expected.