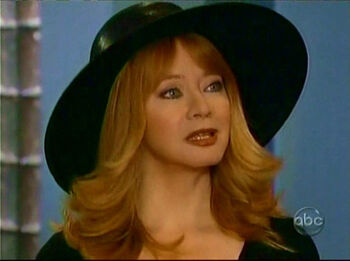 Tina Lord (formerly Roberts, Rogan & Vickers-Buchanan) is a fictional character on the ABC daytime soap opera One Life to Live.
Actress History:
Edit
Andrea Lynn Evans (07/1978-12/1980, 03/1985-01/1990, 06/2008-11/2008, 06/2011-11/2011)
Kelli Joan Maroney (05/1984-11/1984)
Marsha Clark (12/1984-01/1985)
Nancy Frangione (02/1985; temporary replacement recast for an ailing Andrea Evans)
Karen Witter-Lorre (05/1990-02/1994)
Krista Tesreau-Strauss (07/1994-06/1996, 09/1996 & 01/1997)
Other Information:
Edit
Tina Clayton Lord (name when believed to be the late Ted Clayton's child but was revealed to be the late Victor Lord's child with the deceased Irene Clayton)
Family and relationships:
Edit
Sibling(s):
Edit
Martial status:
Edit
Past marriage(s):
Edit
Children:
Edit
Other relatives:
Edit
Flings and relationships:
Edit
Ad blocker interference detected!
Wikia is a free-to-use site that makes money from advertising. We have a modified experience for viewers using ad blockers

Wikia is not accessible if you've made further modifications. Remove the custom ad blocker rule(s) and the page will load as expected.