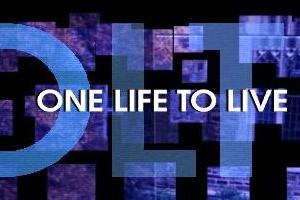 Welcome to One Life to Live Wiki
One Life to Live (OLTL) is an American soap opera which has been broadcast on the ABC television network since July 15, 1968. Created by Agnes Nixon, the series was the first daytime drama to primarily feature racially and socioeconomically diverse characters and consistently emphasize social issues.
Show Information:
Edit
Debut: July 15, 1968
Ended: January 13, 2012
Creators: Agnes Nixon
Producing Team: Frank Valentini (Execentive Producer), Suzanne Flynn, John Tumino, Shelley Honigbaum & Jacqueline Van Belle
Directing Team: Jill Ackles, Mary Ryan, Larry Carpenter, Danielle Faraldo, Bruce S. Cooperman, Tracy Casper Lang, Richard Manfredi, Jill Mitwell, Gary Donatelli, Howie Zeidman, Paul Glass, Teresa Anne Cicala & Alan Needleman
Head Writer: Ron Carlivati
Creative Consultant: Brian Frons
Other Writers: Chris Van Etten, Anna Cascio, Shelly Altman, Janet Iacobuzio, Frederick Johnson, Gary Tomlin, Elizabeth Page, Jeanne Marie Ford, Aida Croal, Tamiko Brooks, Carolyn Culliton, Michelle Poteet Lisanti, Frances Myers & Katherine Schock
Casting Director: Julie Ann Madison
Final Cast (as of January 2012):
Edit
Contract:
Edit
Recurring:
Edit
Actor:
Character:
Duration:
Peter Bartlett
Nigel Bartholomew-Smythe
1991-2012
Nick Choksi
Vimal Patel
2010-2012
Patricia Elliott
Renée Divine
1987-2012
Frankie Faison
Richard Evans
2009-2012
Barbara Garrick
Allison Perkins
1986-1987, 2001–2003, 2008, 2010 & 2012
Patrick J. Gibbons
Samuel "Sam" Manning
2010-2012
Kearran Giovanni
Vivian Wright
2009-2012
Van Hughes
Colton "Cole" Thornhart
2012
Ilene Kristen
Roxanne "Roxy" Lipschitz Balsom
2001-2012
Christian McGinley
Gavin McGinley
Liam McBain
2011-2012
Tonye Patano
Phylicia Wenton Evans
2009-2012
Teresa Patel
Neela Patel
2011-2012
Pamela Payton-Wright
Agatha "Addie" Cramer
1991-2009 & 2011-2012
Austin Peck
Richard "Rick" Powers
2011-2012
Stephanie Schmal
Bree Brennan
2008-2012
Madeline Sullivan
Molly Sullivan
Tess Sullivan
Hope Manning-Thornhart
2008-2012
Jason Tam
Gerald "Markko" Rivera
2007-2010, 2011 & 2012
Shenaz Treasury
Rama Patel
2011-2012
Matthew Urbanowicz
Nicholas Urbanowicz
Ryder Ford
2011-2012
Brittany Underwood
Langston Wilde
2006-2011 & 2012
Tuc Watkins
David Vickers-Buchanan
1994-1996, 2001, 2003-2006, 2007, 2008, 2009, 2010, 2011-2012
Austin Williams
Shane Morasco
2007-2012
Latest activity
Edit
Ad blocker interference detected!
Wikia is a free-to-use site that makes money from advertising. We have a modified experience for viewers using ad blockers

Wikia is not accessible if you've made further modifications. Remove the custom ad blocker rule(s) and the page will load as expected.